food & drink
Tuti Restaurant
Offering top quality service, pleasure your palette with creative and tantalizing tastes of the Mediterranean, prepared by expert chefs, on the terrace of The Marmara Bodrum Tuti Restaurant at lunch and dinnertime.
Tuti Bar & Lounge
On the hot days of summer, relax at the Tuti bar. Enjoy your cocktails against the sunset by leaning against the watchtower built by King Mausolos in 353-377.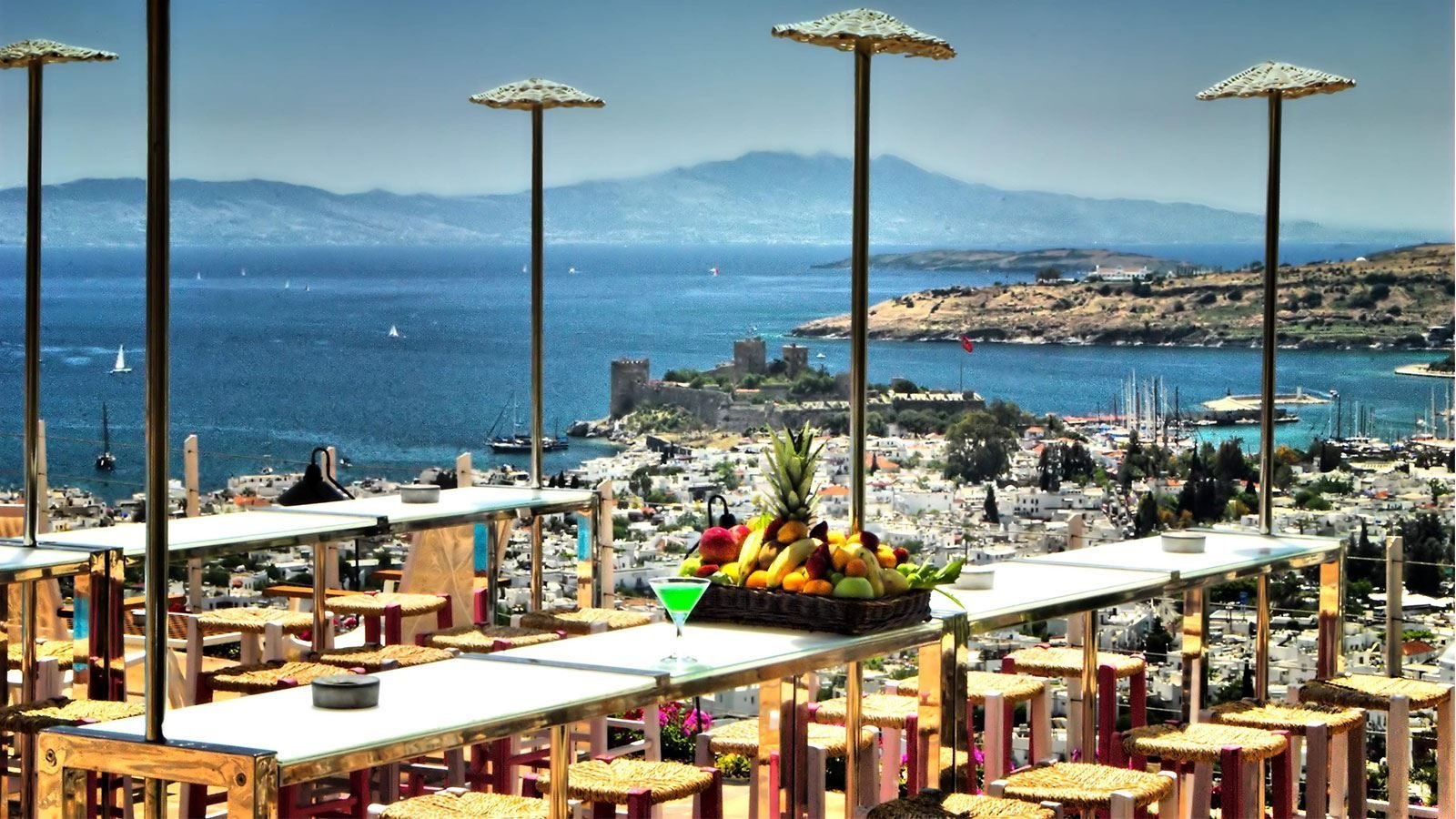 Pool Bar
Time to cool off and relax at the Pool Bar, which serves up a variety of delicious beverages and light snacks by the pool during the summer months.